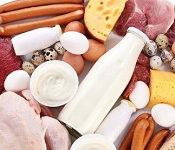 Looking for a farm or ranch for fresh meat, milk or eggs in Abilene area of Texas? Scroll down this page and you will see the aall of thoses in Abilene area of Texas, sorted by county. Some are organic ALWAYS call before you go to confirm the info, they don't always report changes to me!
And if you know of one I missed and want to add it or correct the information, please let me know! There are affiliate links on this page. Read our disclosure policy to learn more.
Updates for May 2021
May It's a pretty normal year for meat, milk and eggs, unless you are in the areas affected by the hurricanes.
Local meat, milk and eggs ranches and farms, by county
Click on Resources above, if you need a county map
Brown County
Callahan County
Coleman County
Comanche County
Eastland County
Jones County
Llano County
Mason County
McCulloch County
Mills County
Hive to Hearth - Eggs (free range), Eggs, Brown eggs, Within an easy drive to an Interstate road,
100 Cr 317, Goldthwaite, TX 76844. Phone: (832) 498-2183. Alternate Phone: (409) 739-0417. Email: jclewis20318@sbcglobal.net. Open: Monday - Saturday, 9:30 am to 2pm by appointment only. Directions: Click here for a map and directions. Payment: Cash, only. We started our flock because we wanted to know our food source. What better way to do that than to be our own food source? You can rest assured we would not raise our chickens in a way we wouldn't want our own food to be raised. We give tender loving care to our birds. They are mostly free range, being let out to pasture from 12 pm to dusk every day. In the colder months, that usually means they're tucked into their run between 5-6 pm, and in the warmer months they enjoy longer days where they're tucked in between 7 - 8 pm. (ADDED: December 27, 2020)
Runnels County
San Saba County
Shackelford County
Stephens County
Taylor County
Rimrock Forage Finished (TM) Beef - Beef, Goat meat, USDA Natural, No hormones used, No antibiotics used,
518 Cr 282, Abilene, TX 79603. Phone: 325-660-2193. Alternate Phone: 325-660-7030. Email: kyle@rimrockcattle.com. Open: Call for information. Directions: Call for information. Payment: Cash, only. In addition to individual cuts/packages we also offer for sale sampler packs and whole, half, and quarter beef. Delivery is available. Rimrock Beef is "Forage Finished(TM)",a proprietary term unique and trademarked by Rimrock Land & Cattle Co. LLC., and defined as the "finishing" process of an animal for harvest that has received no grain or grain by-products within 120 days of slaughter. Furthermore, animals are fed a 100% vegetarian diet of forages consisting of growing plants and hay/silage throughout their lives. No antibiotics, implants, hormones, growth stimulants, or any other artificial means of sustainability or to promote maturity are included in their diet. In addition, no animal by-products, no non-naturally occurring compounds/substances, no ionophores, or no non-protein nitrogen products (NPN's) have been fed to these animals.