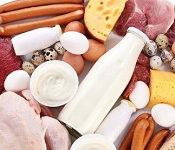 Looking for a farm or ranch for fresh meat, milk or eggs in Berkshire, Buckinghamshire, Oxfordshire in England? Scroll down this page and you will see the aall of thoses in Berkshire, Buckinghamshire, Oxfordshire in England, sorted by county. Some are organic ALWAYS call before you go to confirm the info, they don't always report changes to me!
And if you know of one I missed and want to add it or correct the information, please let me know! There are affiliate links on this page. Read our disclosure policy to learn more.
Updates for October 2023
October It's a pretty normal year for meat, milk and eggs, unless you are in the areas affected by the hurricanes.
Local Meat, Milk and Eggs Listings, by county
Click on Resources above, if you need a county map
Berkshire
Buckinghamshire (Bucks)
Buckmoorend Farm - pork, beef and lamb,
Butlers Cross, Aylesbury, Bucks HP17 0UT. Phone: 01296 624425. Email: info@buckmoorendfarm.co.uk
Open: closed on Monday; Tuesday to Friday from 10 am to 6 pm, Saturday and Sunday from 10 am to 4 pm. This is a small, family run farm, part of the Chequers Estate.
Meats are available for sale from their farm shop.
Hogshaw Hill Farm - grass fed beef,
Hogshaw, Buckingham, Buckinghamshire, MK18 3JY Phone: 01296 670 166. Mobile: 07801 842 166. Email: tom.morrison@devec.com. Open: see their page. Hogshaw Hill Farm is a 168 acre, all grass farm in the heart of rural Buckinghamshire which is managed under the Higher Level Environmental Stewardship. Our herd of Aberdeen Angus cattle graze extensively on the ancient species-rich pasture, which has a huge variety of herbs, wild flowers, white and red clover and other legumes, as well as grasses and they drink only natural spring water emerging from the Quainton Hills.
​Native Beef and Lamb - pasture-fed, grass fed, beef, lamb,
​Bailey Hill Farm, Amersham Road, ​Chalfont St Giles, HP8 4RT. Phone: 07771 740980. Email: chapman@native-beef.co.uk. Open: see their page.
We farm on the Hertfordshire / Buckinghamshire borders, in the beautiful countryside a stone's throw from London. We work mostly with Red Ruby Devon cattle, one of Britain's oldest native breeds. They are famed for the succulence and flavour of their meat, which is tender and well marbled. They are also hardy, calm and well suited to an outdoor life. They thrive on a pure forage diet throughout their life and, unlike many modern beef breeds, they do not need to be intensively finished on cereal, soya and maize to achieve good carcass grades and weights. The Chapman Herd grazes on herbal leys – a mixture of high quality grasses, clovers and herbs. In the winter their diet is supplemented by home produced haylage.


Oxfordshire